As I mentioned in my legacy post last week, some of the books in the Heim collection are labeled with both Michael's and Priscilla's names, often with a date.
Others have Mike's name only. Quite a few, it turns out, have only Priscilla's name in them. Their home library was a collective affair, with titles accumulating over time and with the marks of other places and lives inscribed in them.
Yesterday I came across a number of Chinese materials, Mike's final language learning adventure. On the cover of a collection of Chekhov stories published in Beijing in 2004 was a post-it note: "Mike, this is the first Chekhov we bought (in Beijing), stories only" with a first-name signature "Howard." I'm guessing this was a gift from fellow translator and friend, Howard Goldblatt.
Even the language learning materials have Heim inflections. At the end of the Tuttle Learner's Chinese-English Dictionary, Mike has bracketed a number of the 100 common surnames with his own annotation "listed as a discrete vocabulary item…," then an inserted scrap of paper (printed on the back of an old receipt — Mike was always reusing papers) with an additional 25 Chinese characters and another note: "Include the most common surnames/dynasty names even though not common in words (lexical items) as common nouns." Each character is handwritten and followed by a Romanization tonal diacritics.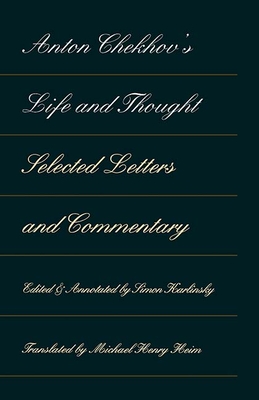 Also from yesterday, in box No. 26: Heim's Czech textbooks, Contemporary Czech (1982) and Readings in Czech (with Zlata Meyerstein and Dean Worth, 1985); the Sherry Simon edited 2013 collection In Translation, where Mike has a piece called "To Foreignize or Not to Foreignize: From a Translator's Notebook" (this appeared after his death so must have been one of the last things he touched); a 1979 Verlag Otto Sagner volume called The Russian Journey of Karel Havliček Borovsky (which I believe was the only single authored monograph he wrote), the Susan Sontag curated Homo Poeticus: Essays and Interviews, by Danilo Kiš, where Mike has a handful of translations; the wonderful children's book by Eduard Uspensky, in Mike's translation, Uncle Fedya, His Dog, and His Cat (pictured above but out of print unfortunately); and a sweeping 1992 Partisan Review dedicated to "Intellectuals and Social Change in Central and Eastern Europe," where Mike discusses Central European Writing in America in an exchange with Donald Fanger, Victor Erlich, and others.
Sometimes my old teacher comes across as more judgmental than I remember him, but I suspect it is only where he feels especially strongly about something. Chekhov, for instance. Tucked into the Cambridge Companion volume for that author, another Heim compendium, evaluating the volume's contributions, one of which, he notes, "might be of interest in a popular theater rag" but has "no place in a companion" given that the writer "shows no insight into C[hekhov]." I won't say who this was written about.
And here and there little bits of things I almost feel I should not be looking at but it's too late: in his translation of Konrád's The Melancholy of Rebirth: Essays from Post-Communist Central Europe, a dedication by Mike to a friend in Paris, dated 2010 but apparently never sent — he was sick by then, I know, so perhaps did not get around to it; in his book of Chekhov's letters, a Christmas 1973 dedication, by Mike, to Priscilla, "who understands the real Chekhov"; and, in a 1933 edition of The Wind in the Willows, a pasted "my book" label on the inside cover that reads "Priscilla Smith, Christmas, 1943. Aunt Jo."
I have written Priscilla and her children to ask if they might like to have some of these back.